Shipping & Delivery
We deliver to anywhere in the UK or Ireland along with selected European locations. We aim to have your bikes with you within 2-3 working days of ordering. If you want to get a shipping price please contact us via our "Contact Us" page or call us on 0800 043 8896 or 07935 242 362.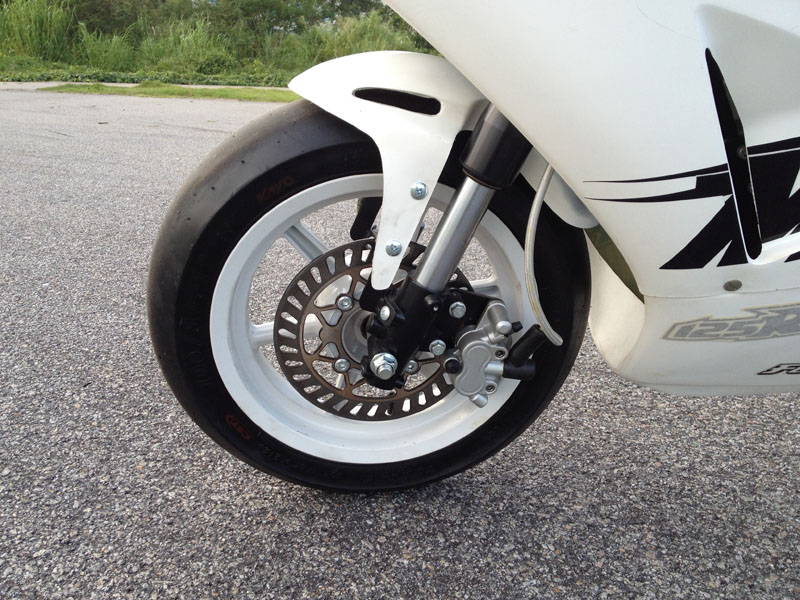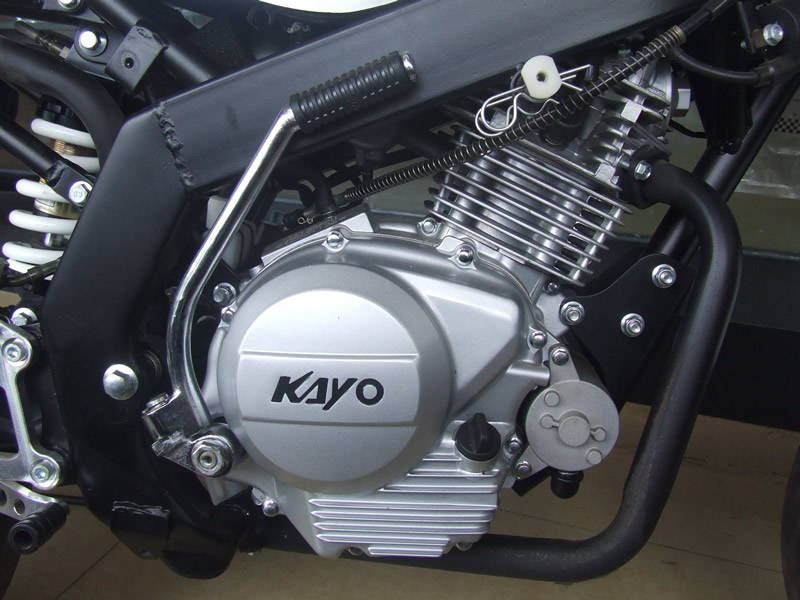 150cc Four Stroke Engine with 5 Speed Transmission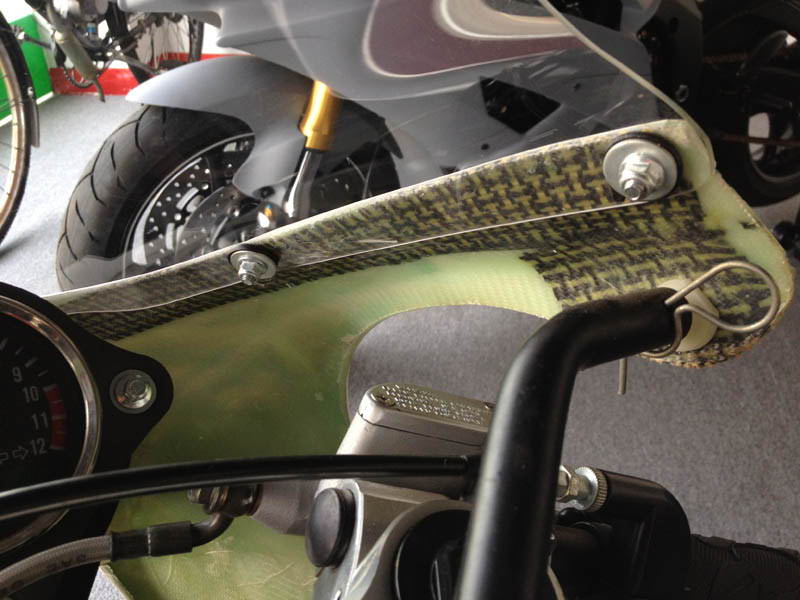 Fiberglass Full Fairing and Tank Cover with Carbon Kevlar Reinforcements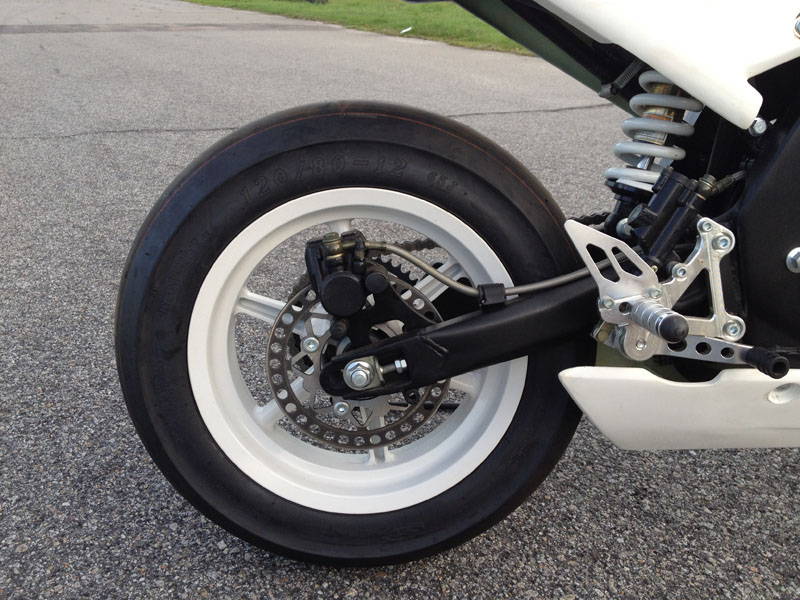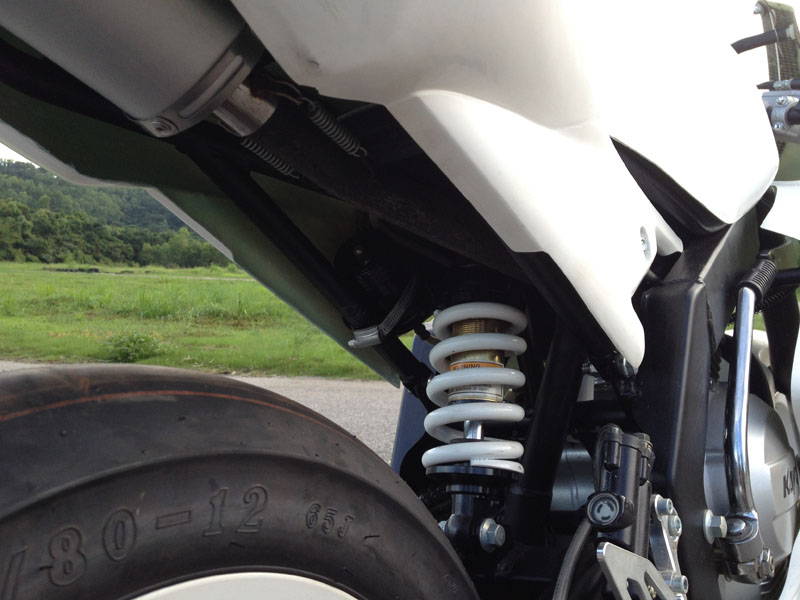 Single Rear Shock with Adjustable Preload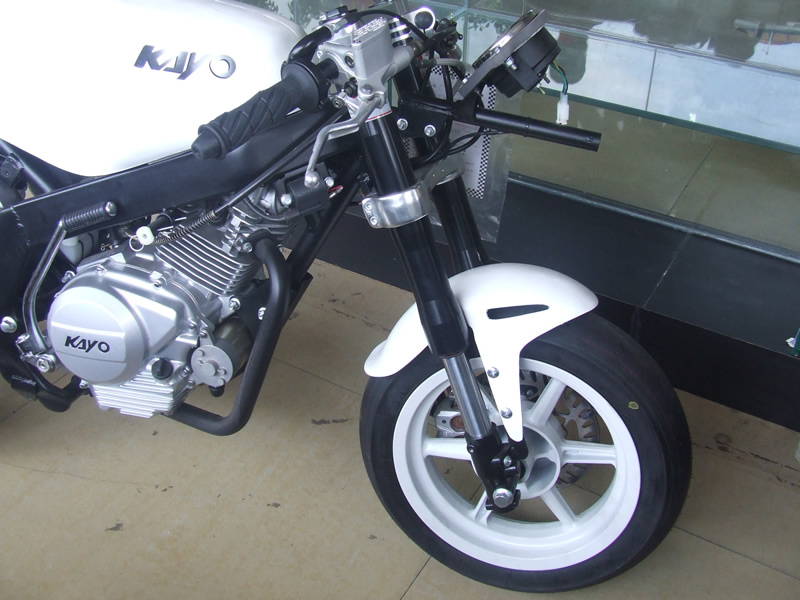 At Misano Moto Imports UK we are now the official and sole distributor of KAYO MINIGP MR150 race bike in the UK and Ireland. Kayo MiniGP bikes are being used all over the world in competition from USA to Europe and Asia. From the novice rider to the the motogp star, KAYO bikes offer something special to all levels of riders. There is now a huge opportunity for race clubs in UK and Ireland to avail of the KAYO MiniGP so it can be used in competition, whether it is in a KAYO exclusive championship or against other bikes. In the early 90's minigp racing with 12" wheel GP bike styled motorcycles was hugely popular. As the price of the motorcycles increased, fewer people were able to get involved, and with the banning of 2-stroke motorcycles, new motorcycles were no longer available. During these times, many great motorcycle racers came out of minigp racing. Top names such as Nicky Hayden, Jake Zemke, John Hopkins and many more all used minigp motorcycles to hone their skills and later went on to racing in bigger competitions. Kayo's minigp was designed to fill the void, providing a racing quality motorcycle at an affordable price. Riding a minigp bike, riders use the same techniques as those used while riding bigger superbikes or GP bikes.Because the minigp motorcycles are ridden on smaller karting tracks, the lower speed makes pushing to the limits less risky than riding bigger motorcycles, and allows the rider to confidently explore the limits of the motorcycle. Lower running costs also allows more people to get involved without huge investment. Minigp racing is for riders from 7 years old an up, and many of the enthusiast are adult riders. These are perfect motorcycles for young riders to learn on, and could be a stepping stone for greater things to come. For the older riders, it's a great way to get out and race, but still be able to go to work on Monday. Minigp racing is a great way to get out, have fun meeting new friends, and a great bonding experience for families who love racing. See you at the track!
Tyres: Front 100/80/12, Rear 120/80-12

Starter: Kick (electric start optional)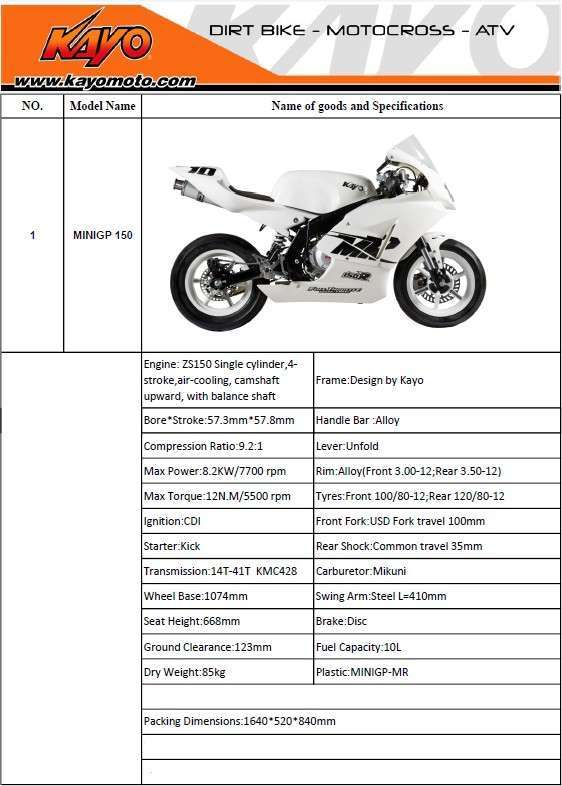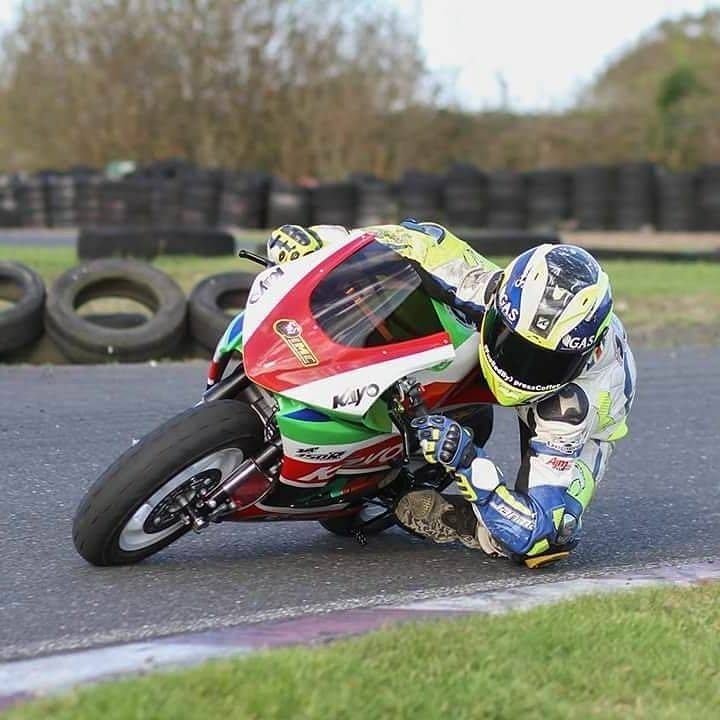 Jonny Campbell :Former Minimoto World Champion ,2018 Young Guns Champion:"I found riding the all New Kayo 150 to be a very good experience as I did not expect the bike to handle as well as it did ,with a bit more time and changes to suspension I believe it would turn and hold a better line through the corners , the 150 motor felt strong and pulled well out of the turns ,again a bit of trying different gearing would help at the Nutts Corner circuit .The gearbox was very slick with smooth changes up and down the box. The brakes were ok, but could be improved, maybe thats cos Ive been used to a racing GP machine though!!"

Jordan McCord. British Championship KTM Runner:"My run out on could be said, that it was a good experience for me as it was my first time on a four stroke small frame bike with race farings, good throttle response and a good power delivery , a good bike to ride not to cramped for room as I am tall ,and could be tucked in well and good suspension as there was no slides when I was opening the throttle"

Jonny Singleton; Former Minimoto Champion, 2017 Avon Tyres Stock Twin Champion:"I was very impressed with it. It handles very well quite a sharp turning machine. Really liked the gear box in it , found the gear changes to be very smooth compared to the stomps. Good power delivery plenty of torque. With the right set up it can defiantly be a winner against the stomp gp bikes"

Scott McCrory:USBK SS300 Competitor"From the few hours I've spent on the bike I've gathered that it's a strong well made bike and it corners exceptionally and the power throughout the bike suits my riding style as through the 5 gears there is always power when needed, certainly a bike for the future"