KAYO MR150 MINIGP SHIPPING TO UK & IRELAND
PICTURE CREDIT @ASPAR KSB TECHNICAL ACADEMY .
View the worlds top riders experience the Kayo MR150 Minigp. A top training tool and race bike used to cater for all levels of rider.
There is also a host of top British and Irish talent using kayo Minigp to train including Glenn and Andrew Irwin and British Superstock 600 Champion 2019 Korie McGreevy.
BR8 Racing Media based in England review the Kayo for their very first time in 2020 track side at the British Minibike Championship.
2019 British superstock 600 champion Korie Mcgreevy
Korie Mcgreevy BSB Superstock 600 champion 2019 and 2021 BSB Supersport competitor uses his Kayo MR150 for training during winter on different karting tracks across the country.

" The Kayo MR150 is the ideal training tool for racers like myself, it's reliability and fair price makes it the ultimate option for me to sharpen my riding skills along with the bikes similar scaled down characteristics similar to my British supersport machine. Definitely recommended for racers and newcomers."

Korie McGreevy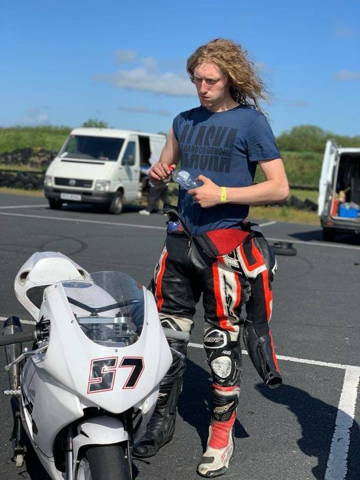 BSB RIDERS GLENN AND ANDREW IRWIN
Road racing star Glenn Irwin along with his brother Andrew both competitors in BSB using Kayo MR150 minigp for training during winter 2020!
The ultimate tool for professional adult riders to keep fit and sharp over the winter period!
The Kayo minigp has a bigger frame than all of its competitors so truly is perfect for larger framed riders, no squashing into a small frame and creating an irregular unnatural riding style!

We deliver to anywhere in the UK or Ireland along with selected European locations. We aim to have your bikes with you within 2-3 working days of ordering. If you want to get a shipping price please contact us via our "Contact Us" page or call us on 0800 043 8896 or 07935 242 362.