Earn points while you shop, Points = £ for you to spend!
How it works
We want to reward you for being loyal, loyalty is hard to come by that's why you deserve a reward on us!

Its pretty simple:

You can earn loyalty reward points from purchasing anything in store, loyalty points convert to £ which you can then spend in store.

LOYALTY POINTS CONVERSION RATE


For every £1 spent, you earn 5 points
For every 500 points you will receive £5 OFF
Redeem your points on any item in store!

You will automatically be enrolled on account sign up so no need to worry if you are in the rewards scheme or not!
(Example of rewards account below)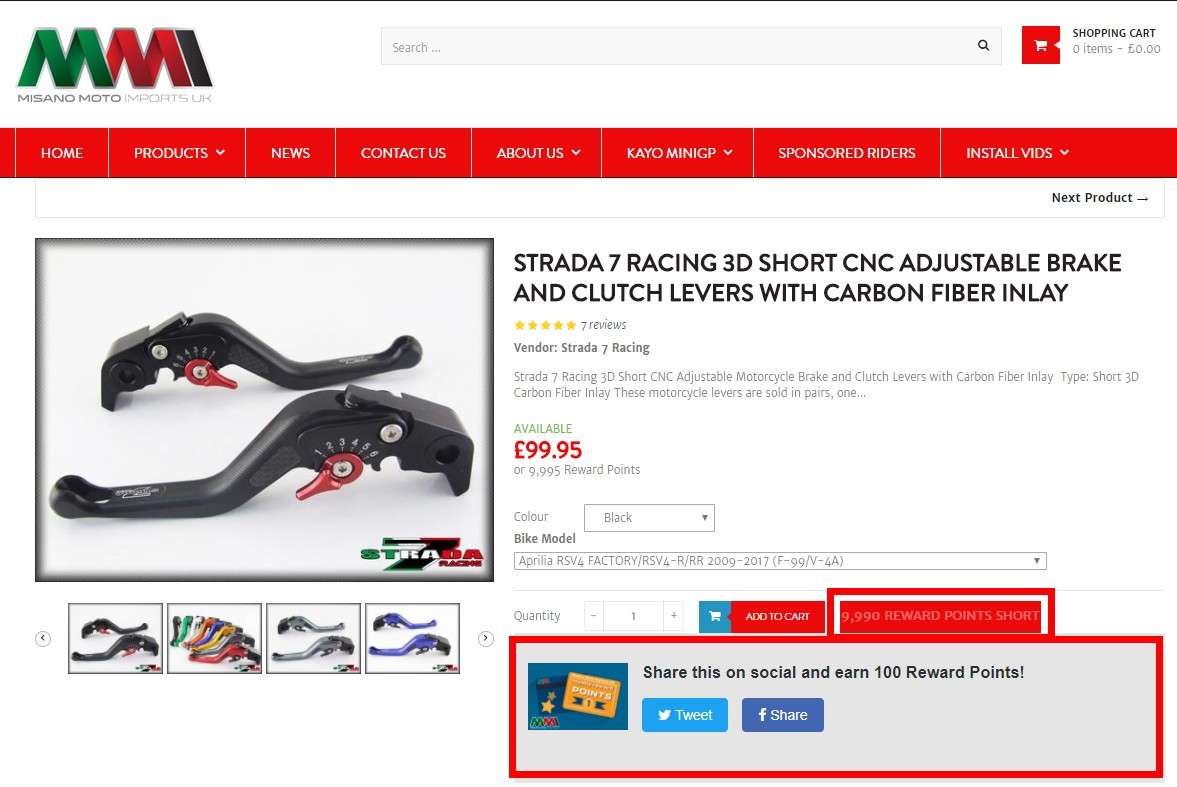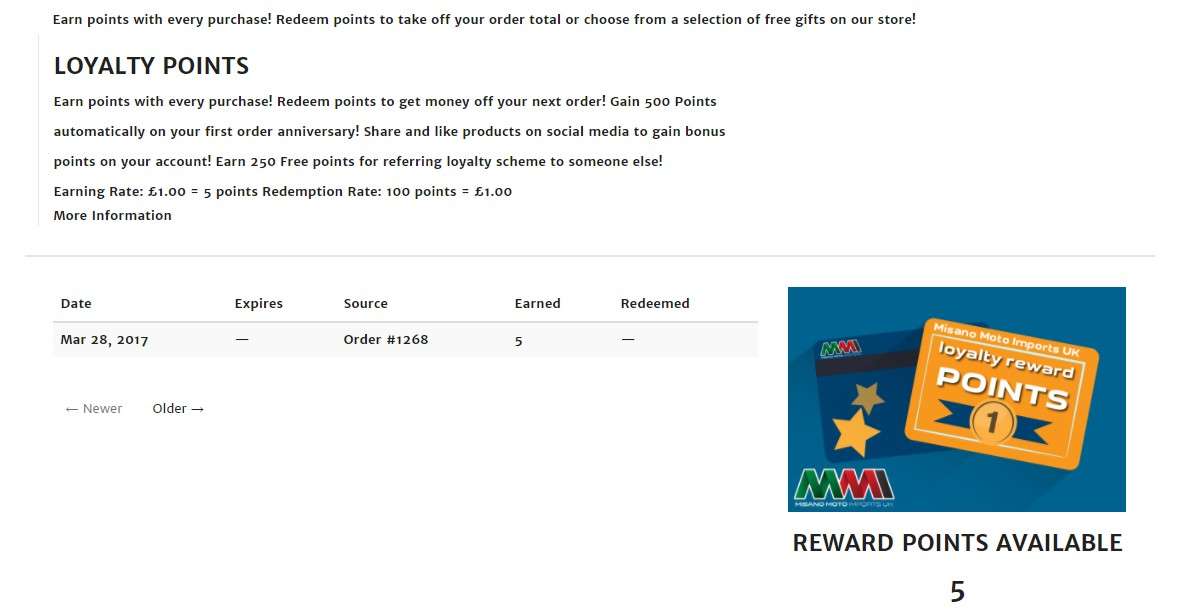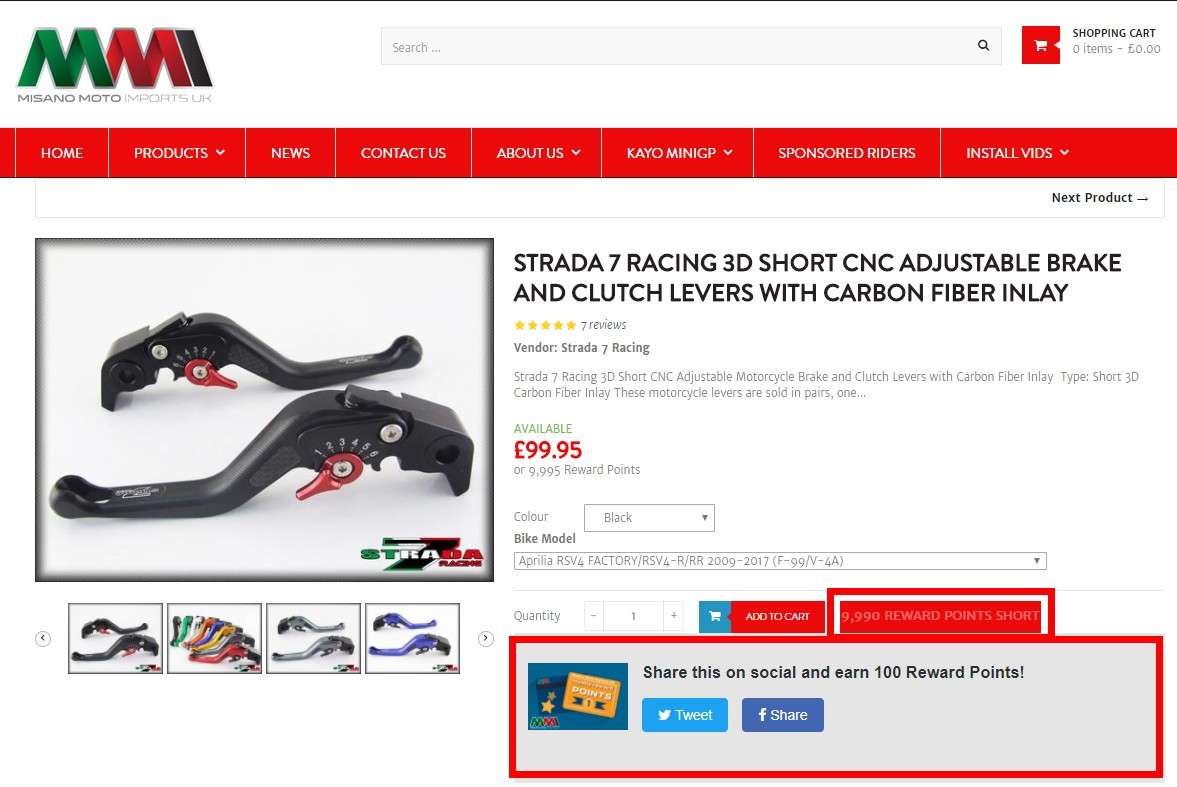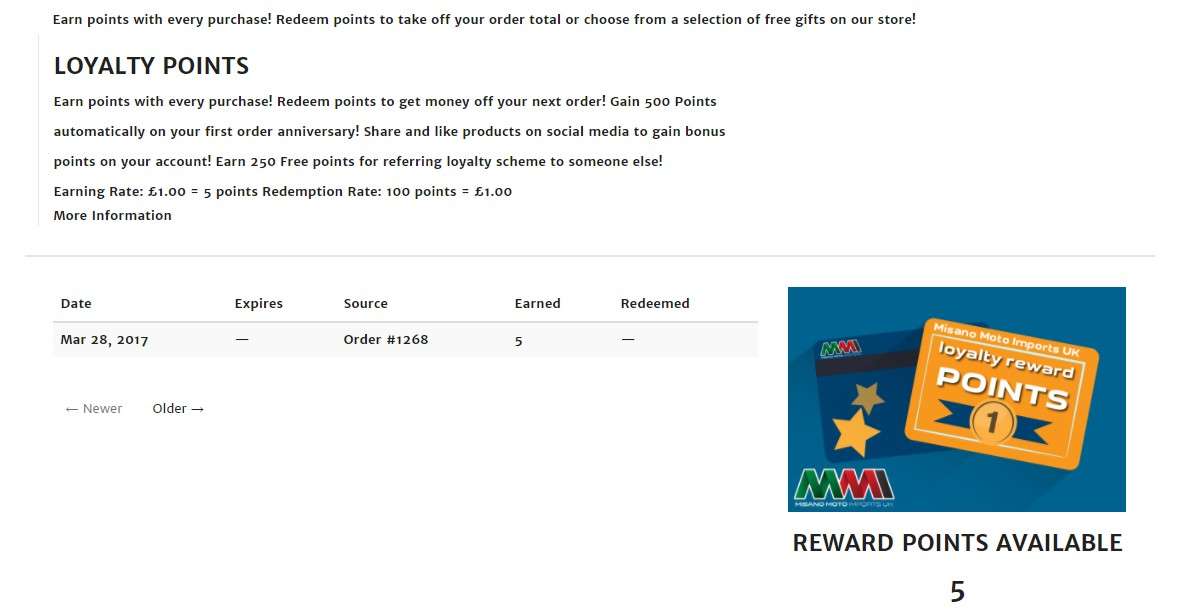 Extra ways to gain points!
Gain 500 Points automatically on your first order anniversary!
Share and like products from our product pages to Facebook to gain bonus points on your account
Earn 250 Free points for referring loyalty scheme to someone else
You must create an account to avail of the loyalty points rewards scheme as it helps you keep track of your points so you know what you have to spend!